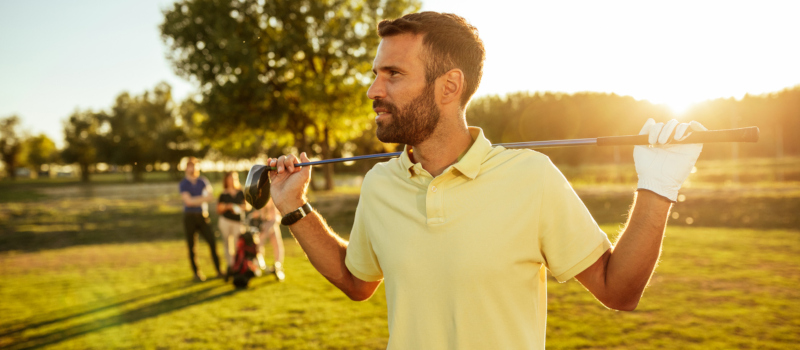 If you play golf regularly, you know that the apparel you wear makes a big difference in how you feel playing the game. If you are a golf beginner or are wondering how golf shoes, shirts, and other apparel has on your experience, here are some important things to know about golf shirts.
Golf shirts are a very popular item for both men and women and choosing the right style or material can make a huge difference in your comfort and ability to play well. When deciding on a material, popular choices include cotton and cotton blended with other fabrics, like polyester and microfiber. Materials like Pima and mercerized cotton make a shirt that is dense, soft, and very strong.
Another important component of golf shirts is whether they are made from performance fabrics. If you use a shirt that is made with performance fabrics, you can expect a shirt that is light, comfortable, and flexible. This will give you free range of motion on the course that can greatly help your golf swing. It is also common for golfers to prefer golf shirts that wick away moisture or odor blocking features.
If you are looking for the perfect golf shirts that will make your day on the course even more enjoyable, don't hesitate to call Nevada Bob's Golf. We will help you determine the right style and fit for you, so you can comfortably focus on playing the game. Contact us today for more information!