Contact Nevada Bob's Golf, Asheville, NC
Contact us to learn more about our comprehensive golf accessories and services in Asheville.
Whether you are new to the game or have been playing golf for many years, at Nevada Bob's Golf, we are dedicated to improving your game and providing increased enjoyment for every level of play. From golf accessories to custom golf club fitting and regripping, you will find that your game benefits greatly when you come to us for all your golf needs in Asheville, North Carolina. Not sure how to take your game to the next level? Just come by and see us or give us a call at Nevada Bob's Golf, and we'll get you on your way to the perfect game of golf.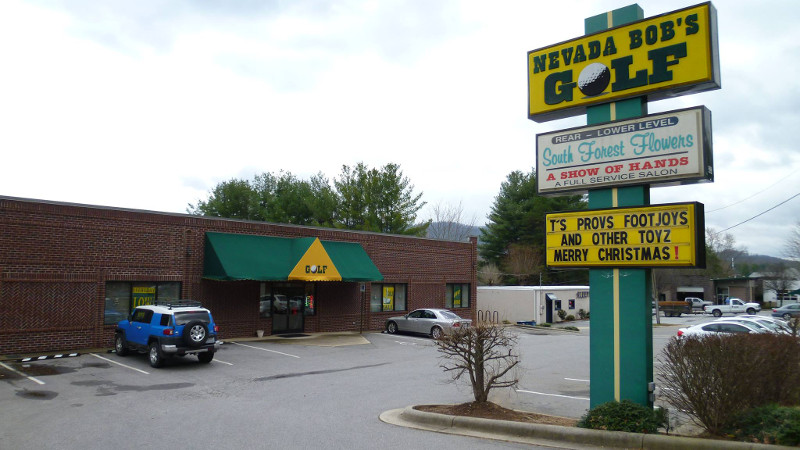 Nevada Bob's Golf

668 Hendersonville Road
Asheville
,
NC
28803
Telephone:
(828) 274-5374
Nevada Bob's Golf
Sun
Mon
Tue
Wed
Thur
Fri
Sat