A rangefinder can make your play time go a little bit faster, provide a confidence boost, and help you gather important information about your golf game in Asheville.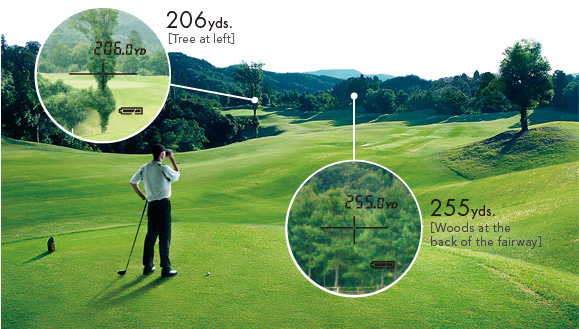 Have you been eyeballing distances every time you play a round of golf? Are you constantly trying to determine risk and whether you have accurately paced the distance to the next hole? At Nevada Bob's Golf, we know that having a great golf game often relies on being able to determine which clubs to use and how hard and fast to swing in order to achieve great results at every hole. One solution that many golf enthusiasts find helpful is using a rangefinder, and here's why:
Faster Play – Rather than taking the time to pace out distances at each hole, a rangefinder can make your play time go a little bit faster. With this golf accessory, you will know how far you need to go and will have an easier time selecting the appropriate club, as well.
Stay Motivated – A rangefinder is a great way to see how your play has improved and changed from game to game. Seeing an improvement in your overall golf game using a rangefinder can be a big motivator to get out on the course more often.
Better Information – Get the advantage over your playing partners when you use a rangefinder during your next golf game. You'll know how far you hit the ball at each hole, and that can be a big confidence booster during your next set of nine, as well as a great way to track your games as you continue to play over time.
At Nevada Bob's Golf, we offer both laser rangefinders and GPS units to help you elevate your golf game. Come by and see us today for recommendations on the best golf accessories for your next game in Asheville, North Carolina. We know you'll see great results!