We use the SkyTrak Launch Monitor as a tool to fit golfers with their new clubs in Asheville.
When you are interested in purchasing new golf clubs, it can be overwhelming trying to determine which ones will give you the best results on the course. Whether you are looking for a new driver, set of irons, wedge, or anything in between, you want great control, distance, and feel from your clubs.  At Nevada Bob's Golf, we use a SkyTrak Launch Monitor as a tool to fit golfers to their new clubs.
The SkyTrak Launch Monitor is a revolutionary development in launch monitor technology. As a photometric launch monitor, it provides professional-grade accuracy on a robust set of measured parameters, including: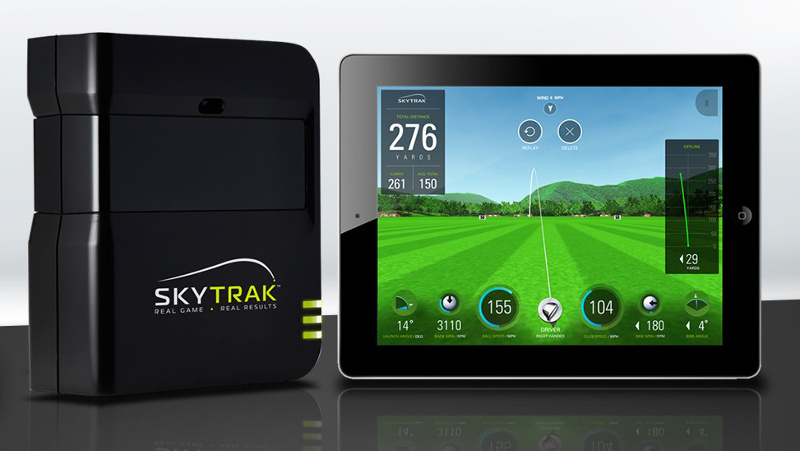 Ball speed
Launch angle
Back spin
Side spin
Side angle
Spin axis
Total spin
These parameters help with both metal wood and iron fittings. In metal wood fittings, achieving optimal launch angles and spin numbers will result in maximum carry and roll distances on the course. In iron fittings, achieving ideal launch and decent angles results in optimal green-stopping ability.  The SkyTrak Launch Monitor is one of the most accurate tools available for finding these results and choosing clubs that will give you confidence and accuracy in your golf game.
At Nevada Bob's Golf, we are a locally owned and operated company that has been serving Asheville, North Carolina's golf community for over 25 years. We are your one-stop golf superstore, and whether you live here or are just visiting the area to play a few rounds, you'll love coming to Nevada Bob's Golf for all your needs. Call or come by today!
Save