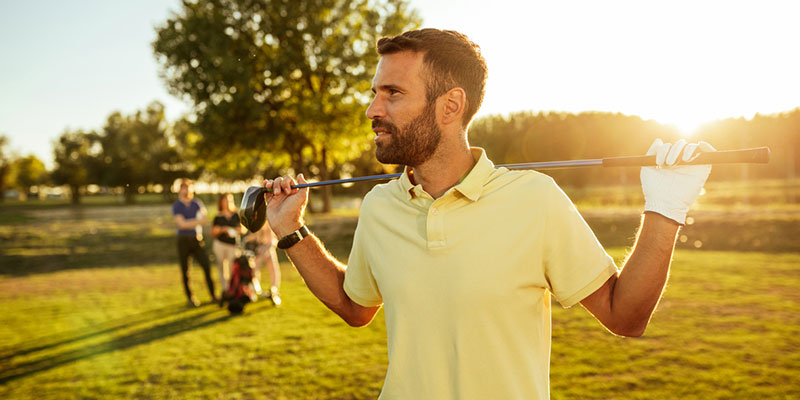 When it comes to golf, your attire is more than just a fashion statement; it's a functional part of your game. High-quality golf shirts can make a difference in how you play and feel on the course.
Material – Opt for breathable and moisture-wicking materials, such as polyester blends or high-quality microfiber. These fabrics keep you dry and comfortable, even on hot days.
Fit- Choose a shirt that offers a comfortable yet snug fit. It should be loose enough for flexibility but not so loose that it becomes a distraction.
UV Protection – Look for golf shirts with built-in UV protection to shield you from harmful rays. This feature is often indicated by a UPF (Ultraviolet Protection Factor) rating on the label.
Style – Consider shirts with classic collars, button plackets, and a color that complements your other golf attire. Some modern designs also incorporate patterns or textures for added flair.
Durability – Check for reinforced stitching, quality buttons, and durable fabric. Reading customer reviews can also give you an idea of how well the shirt holds up over time.
Easy Care – Choose shirts that are machine washable and that resist wrinkles. Some high-quality golf shirts also feature stain-resistant technology.
Ventilation – Look for shirts with mesh panels or ventilation holes, particularly in areas prone to sweating, like the underarms.
Investing in golf shirts enhances your overall golfing experience. We carry hundreds of shirts for men and women in our 8,200-square-foot golf store. Visit us today and change your game with what you wear.