We offer golf club regripping to provide you better performance for your golf game in Asheville.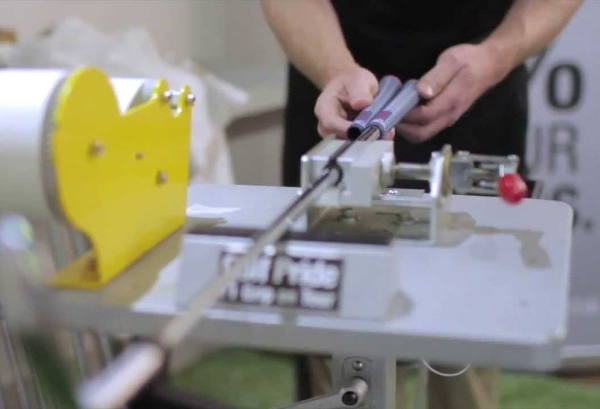 Have you noticed that the grip on your golf clubs is worn and that you don't have the best control when you swing? Do you find that you have to change your grip and playing style because of wear and tear on the club? At Nevada Bob's Golf, we offer golf club regripping to provide you better performance for your golf game in Asheville, North Carolina. There are a number of signs that you should have your golf clubs regripped, including:
Slick and worn-out grips that require increased tension and pressure
Grips that are smooth, hard, cracked or have shiny patches
Worn spots where your thumbs make contact during play
Bare or faded areas on the grips where they were previously painted or had logos
Complete loss of tack
The benefits of golf club regripping are great. You will find that regripping provides:
Grips that best match the size of your hands
The option to use a material that is the proper texture, design, and color for your personal style
Grips that are better suited for your playing level
Improved play during different weather conditions
If you enjoy playing golf regularly or you spend a lot of time at the practice range, you will find the best results involve golf club regripping every 30 to 40 rounds. Otherwise you may find that you are disappointed with your clubs and the results of your game.
At Nevada Bob's Golf, we are your golf experts, and we are dedicated to helping you achieve low scores and improved performance during every game. Our golf services are designed to help you accomplish better distance and better control and therefore more enjoyment. Contact us or come by today to learn more about the benefits of golf club regripping and our other golf services designed to meet your needs. We look forward to assisting you!
At Nevada Bob's Golf, our golf club repair and regripping services are known throughout Asheville, North Carolina and many of the surrounding areas. If you want us to repair or regrip your clubs, but you don't live close enough to us to drop them off at our shop, feel free to ship them to us with instructions on what you'd like done to them. After we receive them, we will do the repair or regripping work and ship them straight back to you.
We're here to make repairing or regripping your golf clubs a simple, rewarding process, so you can get back on the golf course as soon as possible. If you want to know more about this service or why you should let us be the ones to fix up your golf clubs, get in touch with us today!