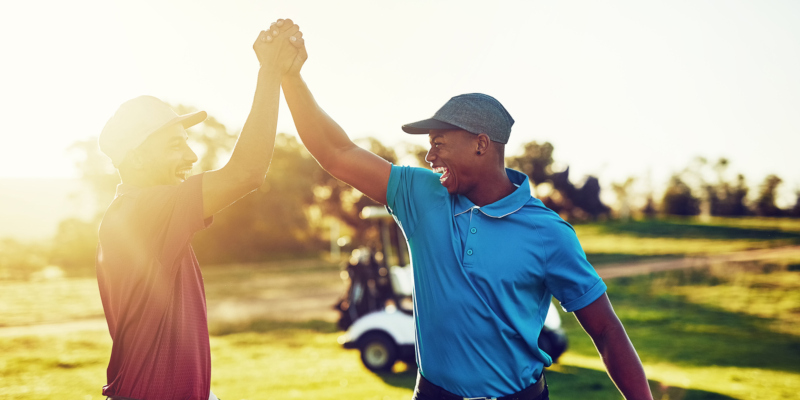 When you enjoy playing golf, you want to be able to do so in comfort! After all, being poorly dressed for any sport or event can render it highly unpleasant. If you are looking for apparel in which to enjoy your leisurely golf came or if you need serious apparel to keep you cool during a hot, intense day of golf, you need the right golf apparel from Nevada Bob's Golf.
One of the best things you can look for in golf apparel is breathability. Golf is one of those sports that needs to be played outside and therefore requires comfortable materials. While cotton is cooler than many types of fabric, it tends to get heavy if you happen to be particularly sweaty that day. Breathability in golf apparel is essential for keeping you cooler, as is golf apparel that comes in moisture-wicking fabrics, which won't absorb and hold the sweat like, say, cotton does, but rather absorbs it and then wicks it away from your skin to cool you.
Another way to make sure you are comfortable in your golf apparel is to try to layer things loosely. Golf apparel doesn't need to be tight or clingy, but just comfortable. The only exception to this rule is your socks. Make sure that your socks are made of a wool blend that will prevent blisters and chafing. A good pair of socks will cost you anywhere from $10-$30 per pair, but will quickly become your favorite pair.