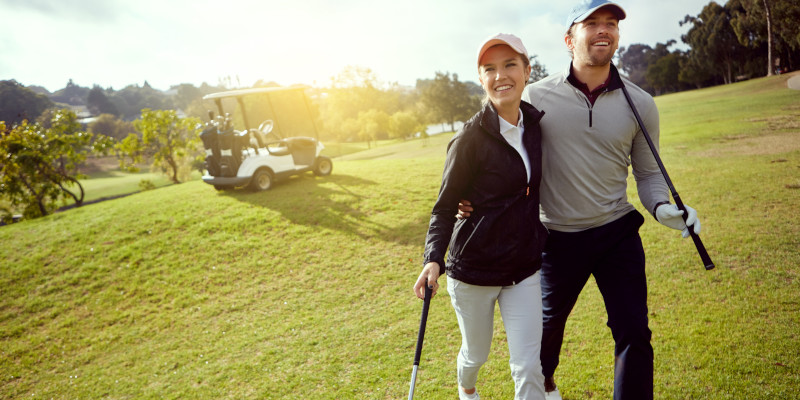 If you're new to the game of golf, you may be excited to get out on the course to try out your new clubs or improve your score at each hole. What you might not know is that the golf course typically has specific etiquette rules that apply to golf apparel. Here are some golf apparel etiquette tips so you'll be properly dressed next time you go golfing:
When going to the golf course, you should typically avoid wearing a regular t-shirt or graphic tee. Instead, men should wear a collared shirt, while women can wear shirts with or without a collar, or a sleeveless top. No matter what top you choose, however, you'll need to tuck it in!
Most golfers choose to wear slacks, dress shorts, or skirts to play. You should avoid yoga pants, sweats, and jeans.
Leave your jean jackets and hoodies at home when you're going to the golf course. In colder weather, golf apparel can include sweaters, vests, or windbreakers.
While you can certainly wear tennis shoes to play, it's recommended that you wear golf shoes for improved comfort and stability.
There is one last tip for golf apparel now that you've got your main wardrobe figured out. When it comes to accessories, you'll want gear that will protect your eyes from direct sunlight, so you might want to wear a visor, baseball cap, or sunglasses. Golf apparel not recommended in this category includes beanies or cowboy hats.
You'll find a great selection of golf apparel when you shop with us at Nevada Bob's Golf. Stop in today to pick up your new golf apparel for the course!