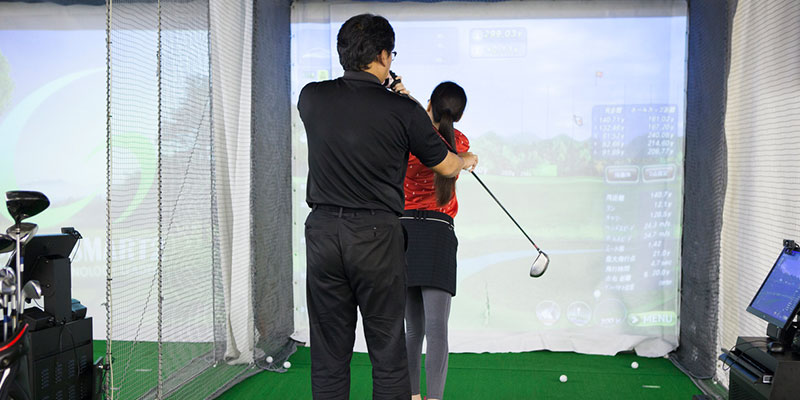 We at Nevada Bob's Golf are passionate about this sport, and we want to help you take your game to the next level. One of the ways we do this is by running a Full Swing golf simulator in our store—this specialized golf simulator will gather information about your swing and point out areas where you can improve, and it can even provide recommendations about which clubs to use.
Use of our Full Swing golf simulator is free with any purchase of new clubs, as it's an excellent tool for comparing different clubs and figuring out which ones are best for you. When you purchase clubs from our store, we'll also use another piece of technology—our SkyTank Launch Monitor—to fit your clubs to you. With the right clubs and the right fit, you should see your performance on the course improve significantly.
Our Full Swing golf simulator is more than just a diagnostic tool—it also offers a great way to practice your form. You can rent the simulator for a practice session, using its feedback to adjust your position and technique until you are getting the consistently great result you are looking for. It's not always possible, or practical, to play a full game of golf, so we offer this simulator to let you get some valuable practice time in. If you are interested in trying our Full Swing golf simulator for yourself, simply give us a call or stop by our store to check it out.