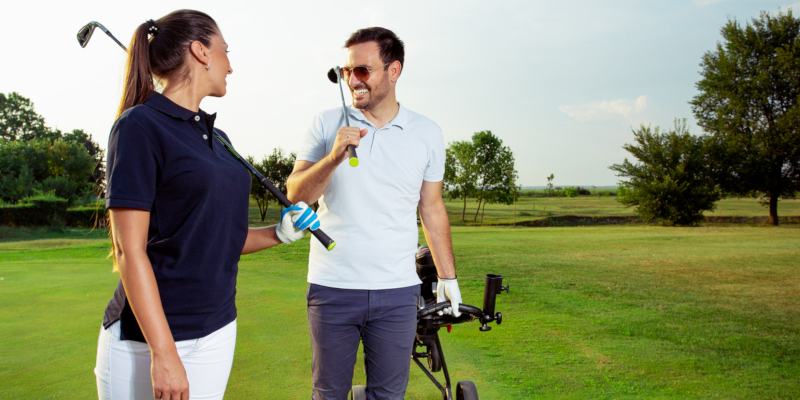 Even if you absolutely love your golf clubs, that doesn't mean you want to carry them with you all over the course when you play a long game. For the majority of us, this means that we are left to figure out how to cart our clubs along with us or to rent a cart to do the carting for us, depriving us of the exercise that we are supposed to be getting during this sport. If you are looking to save your shoulders as well as get some walking in, then golf carts are just the ideal solution for you.
Golf carts come in a variety of options, mainly push golf carts and pull golf carts. Somewhat like a running stroller for your golf clubs, golf carts are designed with easy mobility and maneuverability in mind. With large wheels designed to maneuver the terrain of the back nine on any course, you can count on your golf cart to effortlessly take over the transportation of your golf clubs and easily take them where you need them to go. With other features like easily accessible handles, swivel wheels, and adjustable features for your height and convenience, once you try a push or pull golf cart, you won't want to use your shoulders to carry the weight ever again.
Here at Nevada Bob's Golf, we offer both push and pull golf carts in all sorts of brands, sizes, shapes and styles. To learn more about the golf carts that we offer, please come and see us today.