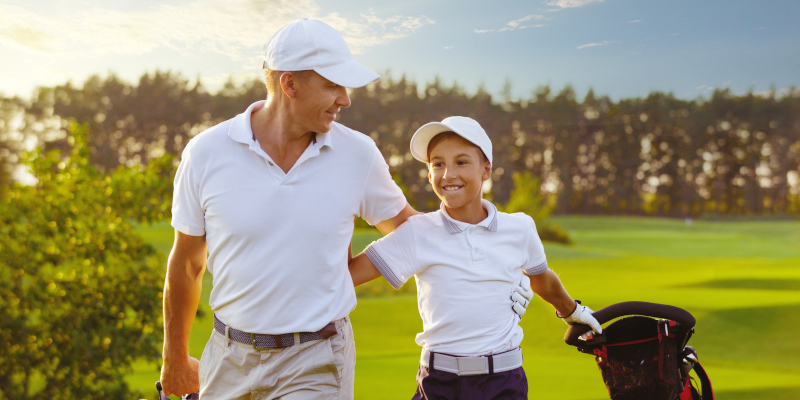 On the surface, push and pull carts may seem to be the same thing with the only difference being how they are transported. However, that isn't the case. Push and pull carts have more differences than you may think.
For example, push carts are actually easier on your shoulder muscles. Pulling your golf cart rather than pushing it actually puts a greater strain on your shoulder muscles. This may not seem like too much of a big deal, but you want to preserve the strength in your shoulder muscles for your swing rather than transporting your cart.
Another difference between the two types of carts is the number of wheels. Pull carts typically have two wheels, whereas push carts usually have three. This generally makes the push cart easier to use because you have greater control. However, that isn't always the case. Sometimes, the push cart's third wheel in the front of the cart can have problems, making it harder to use than a pull cart. It's also easier to knock your feet on a push cart, making it harder to walk freely.
At the end of the day, both pull carts and push carts come with their own unique advantages and disadvantages. They both allow the golfer to gain more exercise and strength, something that will help them out when on the course. If you're struggling to figure out whether a push or pull cart is a better option for you, don't hesitate to reach out to us here at Nevada Bob's Golf to discuss your options.