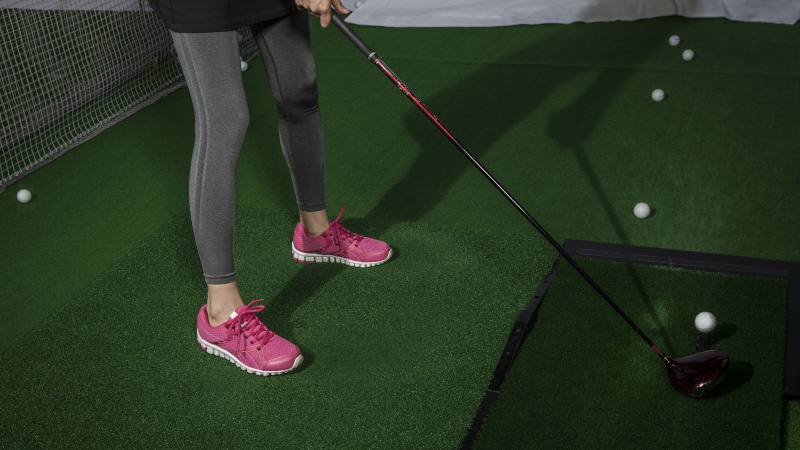 The Full Swing Golf Simulator is a great way to get indoor practice in. It will provide you with real life scenes, variables, and courses. We offer the Full Swing Golf Simulator at Nevada Bob's Golf because we know that you can improve your game and will experience many other benefits from using it. Some of these benefits are:
Muscle Memory – Muscle memory is how you teach your body and muscles to act and perform in a specific desired way through high repetitions of a movement. The best way to teach yourself and your muscles to make the perfect swing is to do a perfect swing over and over until it becomes a programmed movement.
The Best Clubs for You – Bring or borrow several different clubs and come to the simulator to see how they feel and get feedback from the simulator. This is a great way to try out different clubs before purchasing them.
The Best Ball for You – Many golfers think they can improve their game by changing their golf clubs. This can be true, but it can also be a new ball that makes all the difference. Using the Full Swing Golf Simulator will allow you to try a variety of balls in different circumstances in a short amount of time to see what works best for you and your clubs.
Come down to our store today to try out the Full Swing Golf Simulator. We know that you will have fun and find many benefits to practicing on a simulator.