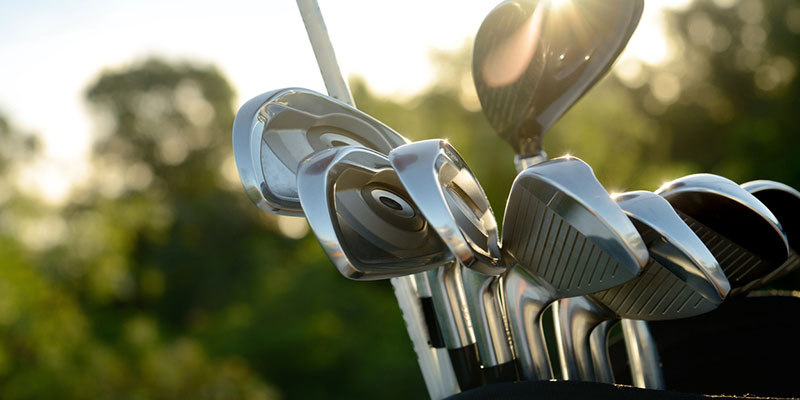 Any seasoned golfer will tell you that golf clubs are not one size fits all. If you've recently become hooked on the greatest game ever played and are ready to up your skills, we highly recommend coming to us at Nevada Bob's Golf for a golf club fitting. Our golf club fittings are a surefire way to make certain that you've selected the best clubs for you. When choosing your golf clubs, we take into consideration your height, size, and style of swing. Each aspect of the golf club, from top to bottom, should be considered during the selection.
Grip – Your grip should feel right in your hand. Many golfers prefer a slightly oversized grip allowing them to keep a lighter pressure on the club in order to swing faster. You also want to make sure you select the best texture of grip for your preference.
Golf shaft – The flex, length, and torque of your shaft when you swing should all be considered in selecting the right clubs. Our knowledgeable staff can help guide you through the selection process to make the best choice.
Club head – When you come in for a fitting, we will help you find a good driver, putter, and everything in between. The irons you need can vary based on several factors such as the length of your hit.
As a beginning golfer, the right set of clubs that fit the framework of your body can improve your practice and coincide with the style of your play. As you advance to become a more experienced golfer, custom clubs that are tailored to your swing can help eliminate poor shots and work the ball better, assisting you in playing your greatest. Come and see us today at Nevada Bob's Golf for your golf club fitting.