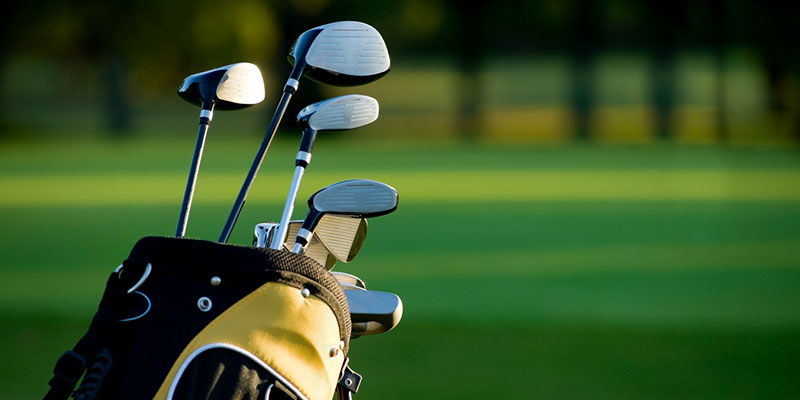 When getting started in any new sport, it can be tricky to figure out which pieces of equipment are necessary, and which are just nice add-ons. In our experience here at Nevada Bob's Golf, many new golfers can get distracted by all the different kinds of golf equipment, focusing more on shopping than on improving their form. To help you avoid this trap, we have put together this article to go over the essential pieces of golf equipment you will need.
Clubs – The first type of golf equipment you will need is golf clubs. While it's possible to rent sets of clubs, rental clubs won't be property fitted to you, which will affect your performance. We encourage you to invest in a set of custom-fit clubs to get the best results.
Golf Bags – You will also need a golf bag to carry your new clubs in. Our team can help you select the ideal bag for your needs.
Gloves – Another essential piece of golf equipment is a pair of gloves. Golf gloves protect your hands from friction against the club grip, preventing blisters, and help you keep a firmer hold on the club throughout your swing.
Shoes – We also encourage you to get a pair of golf shoes, as wearing specialized golf shoes will make it easier to maintain a good stance during your swing. In addition, golf shoes are designed to provide great arch support and cushioning, which will prevent foot fatigue and improve your comfort on the course.
Golf Balls and Tees – Lastly, you will need golf balls and tees to put them on. We recommend starting with inexpensive golf balls, as they can easily get lost, and then investing in higher-end balls as your skills improve.